LAKE APOPKA LOOP TRAIL... Comments and Photos
The only facilities are a restroom at Magnolia Park, port-a-potties at the Historic Pump House, and a restroom at the Green Mountain Scenic Overlook trailhead; bring water. The area is known for its birds and wildlife, on a warm-weather trip we didn't see many but on a cooler day were many birds and alligators.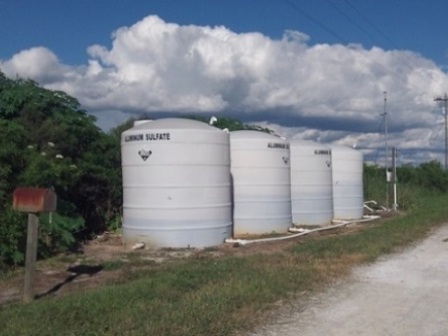 Lake Apopka was once a fishing paradise but pollution from farming, citrus plants and sewage caused it to deteriorate. The land was purchased and a restoration project spearheaded by the Friends of Lake Apopka is in process, the loop trail was suggested as a means to bring people close to appreciate the lake and support its restoration.
The section between Magnolia Park and the pump house is the most scenic. Ironically it is also the roughest. West of the pump house, you have another couple of miles of enjoyable lake views, before you enter the filtering area with shallow ponds and bulrushes. From here on, the nature of the ride changes as your field of view is far more obstructed.